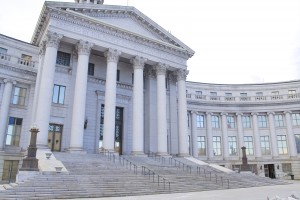 Crux generally is defined as the essential or most important point.  In mountaineering, the crux is the most difficult part of a climb.  It is the part that requires unique experience, skill, and knowledge – and determines success or failure. In difficult settings, the crux is dangerous and potentially life threatening, and the right teamwork, resources, and guidance are necessary to overcome the challenge.
Crux Legal was created to be the teammate and guide businesses need to succeed when faced with critical legal challenges. Businesses can face monumental risks and difficulties when confronted with defending or pursuing a lawsuit or similar dispute, including financial exposure, uncertainty, confusion, anxiety, and individual and organizational tension. But, with Crux Legal as a teammate, the difficult and uncertain legal process is less uncertain, and much less disruptive to your businesses.  Crux Legal guides businesses through difficult business lawsuits and disputes, and, when the very existence of the business is on the line, is the partner with the knowledge, skill, and dedication to help overcome the challenge.  In short, Crux Legal makes the hard easy.
Founder

Sean Baker founded Crux Legal on the premises of innovation, integrity, efficiency, and expertise. Over his more than 18 years as a lawyer in Colorado, Sean has developed unique expertise in business litigation, and has handled a wide variety of business lawsuits for both well-known national companies, and regional, local and small businesses. He has successfully represented clients from numerous industries, in both court and alternative dispute resolution forums, on a wide variety of claims, including breach of contract, fraud, misrepresentation, deceptive trade practices, unfair competition, and misappropriation of trade secrets and intellectual property, among others.
Education

- Arizona State University College of Law, J.D., cum laude, 1995
Order of the Coif
Arizona State University Law Journal, Articles and Symposium Editor
- University of Colorado, B.A., Political Science, 1992
Court Admissions
- Colorado
- U.S. District Court for the District of Colorado
- United States Court of Appeals for the Tenth Circuit
- Various state and federal courts around the country on a pro hac vice basis
Sean's Vision
Sean's vision is the foundation for Crux Legal. Throughout his career, Sean has seen the anxiety and frustration clients regularly endure because of the uncertainty that comes with business lawsuits. Unpredictable outcomes, soaring and unpredictable legal fees, and legal service rooted in traditions that have not changed as quickly as modern businesses, often leave business clients involved in lawsuits unhappy and dissatisfied.  Now, through Crux Legal, Sean has dedicated himself to a modern vision that provides greater certainty to clients, including clear and predictable legal fees.
Some of Sean's Experience
- Successful defense of financial service provider facing nine-figure damage claim based on allegations that it fraudulently induced contract and failed to perform obligations
- Successful representation of a property developer in an eight-figure commercial dispute with one of the world's largest investment firms
- Successful defense of a national wireless carrier in an eight-figure contract dispute relating to the purchase of a regional wireless network
- Successful representation of a large property owner in disputes with a large developer regarding the nature and character of its development
- Successful defense of a large auto dealership in a consumer class action where the plaintiffs alleged violations of federal law and sought hundreds of millions of dollars in
damages
- Successful representation of an international appliance manufacturer in connection with claims that dealer had violated their dealer agreements
- Successful defense of a national wireless carrier in a nationwide class action where the plaintiffs claimed that the carrier's billing practices had caused customers
almost $100 million in damages
- Successful defense of an insurance carrier in connection with class claims stemming from the insured trust agent allegedly improperly allowing investors to put tens of
millions of dollars into what was later learned to be a ponzi scheme
Honors – Colorado Super Lawyer Business Litigation, 2012-2016 (Top 100 in 2015 and 2016); Colorado Rising Stars Business Litigation, 2009; Martindale-Hubbell AV® Peer Review Rated
Community Activities – Tennyson Center for Children at Colorado Christian Home Member, Board of Directors; Colorado Garden Foundation, Board of Directors
Other Experience – Wheeler Trigg O'Donnell LLP,  Fairfield and Woods, P.C., Office of the Federal Public Defender